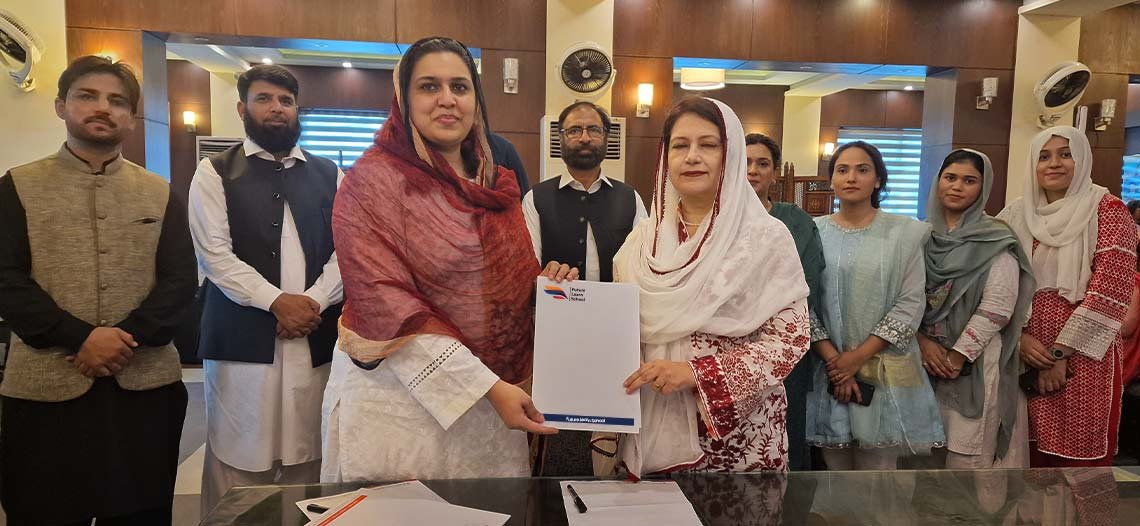 ICE Pakistan Signs MoU with Future Learn School (FLS)
International Center of Excellence (ICE) on September 23, 2022, signed an MoU with Future Learn School. Ms. Sumbal Manzoor (Head of the Center ICE, Pakistan) and Mr. Abdul Haseeb (Principal of FLS) were the signatories. Attendees included senior management from ICE Pakistan and FLS.
Key Objectives for the MoU were:
To improve the relationships between the two institutions and further their shared academic, social, and cultural goals.
To share details on research and educational initiatives
To share knowledge on instruction, readings, and other materials relevant to their academic and research efforts.
The goals of ICE and FLS are to construct exchange programs that are advantageous to their respective educational institutions and to promote the growth of collaborative research, training, and other educational exchanges.
The institutions acknowledge that this Memorandum of Understanding will serve as the basis and framework for future specific projects that will be developed by academic and administrative units from the two institutions and will be covered by separate formal agreements.
The primary targets were to encourage bright students to attend secondary and higher education, to promote and enhance academic interests between the two institutions, to offer guidance for the implementation of quality education, and to further promote research education activities between the institutions. ICE Pakistan further anticipates that this MOU will be used to build a cordial relationship between the two institutions and should serve a specific purpose.